THEATRE NIGHT IN SLOVAKIA – ONLINE / OFFLINE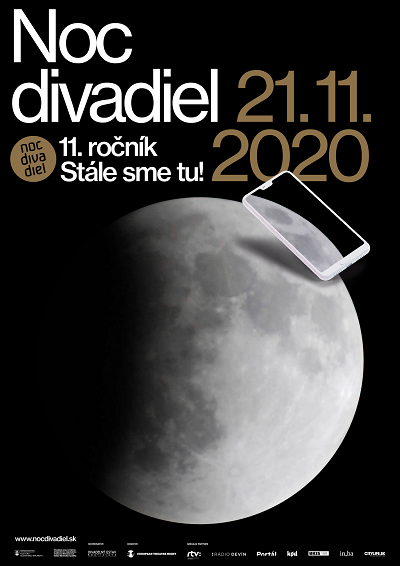 A favourite annual event returns on 21 November 2020 with the subtitle: We're still here!
Theatre Night is a regular theatrical event, always taking place on the third Saturday in November. Prepared by theatres throughout Slovakia for their visitors, the programme runs late into the night. "Although 2020 has presented us with countless challenges, we don't want to miss this year's Theatre Night. Theatres are working to bring their audiences recordings of productions, behind-the-scenes tours, live streams and other inviting programmes," says Vladislava Fekete, director of the Theatre Institute. The Government of the Slovak Republic's current regulations concerning the coronavirus pandemic have made it possible to open the doors of theatres once again. The eleventh edition of the international Theatre Night event will thus take place in an unconventional way, in both ONLINE and OFFLINE spaces, and all on 21 November 2020.