REGISTRATION IS OPEN FOR THE ONLINE SPRING FORWARD FESTIVAL!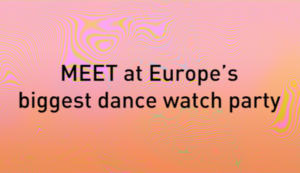 Book your front row seat for the Spring Forward 2020 online festival. The Aerowaves and Springback Magazine teams along with our friends at the Croatian Cultural Centre will bring the international dance festival to your home on 24-26 April.
The virtual edition will be hosted through Zoom, where artists, programmers, producers, dance journalists and the audience will gather during the days the festival was planned to take place. In addition to the full-length performances, our host Edvin Liverić will guide us through Rijeka and Opatija so we can still visit the festival's venues, albeit virtually. The online festival will also hold live Springback Q&A with the artists in which everyone attending can participate, Giuliana Majo will offer us her tips on how to be the best spectator from home, and we will close the festival with a party dancing with Dubioza Kolektiv.
The Czech Republic also has its representatives here. Choreographer and performer Markéta Stránská and performer Viktor Černický will perform here.
THE SHOW MUST GO ON – LINE MEET your friends at Europe's biggest dance watch party – live! DISCOVER historic Rijeka and glamorous Opatija guided from venue to venue by your amiable host Edvin WATCH all full-length performances as originally planned – plus a bonus extra! ZOOM in and join the discussions live with the artists and Springback writers after every performance SEE YOU at Spring Forward 24-26 April morning, noon and night! BE THERE