Performensk Festival returns to Minsk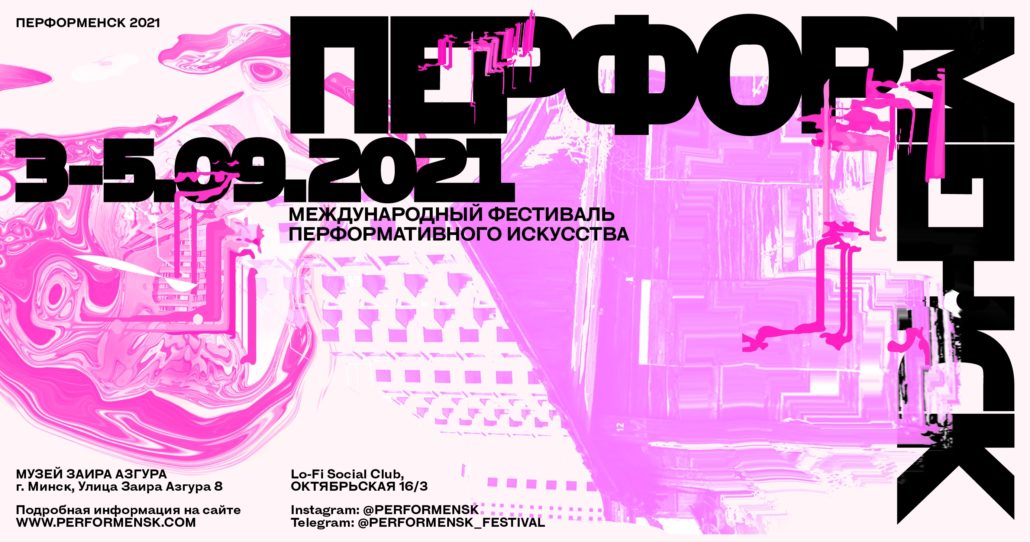 The third edition of the International Festival of Performative Art "Performensk 2021" took place live on 3-5 September in Minsk, Belarus, in cooperation with Zair Azgur Memorial Museum, and Lo-Fi Social Club. This year's edition aimed to become a place of gathering, dialogue and self-education. The theme explored was Recycling of Memories. The festival program featured works by local and foreign artists (this year mostly from the Czech Republic and Belgium) working in the fields such as sound art, performance art, experimental theater and intermedia.
The Performensk International Festival has taken place in Minsk, Belarus since 2018. It focuses on the presentation of performative art, or, in other words, the art, which is presented 'here and now' in front of the audience. The dramaturgy of the festival pays attention to new, hybrid, and hard-to-define works, floating somewhere between the mentioned established forms.
Performensk strives to become a meeting place for artists from East and West Europe and other parts of the world. In the European context, Belarus still remains an unusually confined country, festival organizers aim to contribute to break this border and to open up the diversity and specificity of Belarusian/East European art to 'Westerners' and vice versa.
The festival brings together international and local artists and by that creates an opportunity for inspiring each other and establishing new collaborations. Also, Performensk creates a temporary educational platform to raise the knowledge about contemporary performative art, as well as a place for discussion, collective thinking, and dialogue.
To read more about the festival please visit: http://performensk.com/
Performensk 2021 overview (in Russian and Belarusian):
(reportage by Nataliya Bibikova, video by Aliaksandr Lukashkou, Igor Yurkevich)