Podcast "A Third Theatrical Reform?"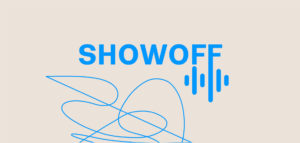 The Arts and Theatre Institute launches its new podcast SHOW OFF on 11 February 2021. A series of audio-essays on the performing arts in the (post)covid era, the podcast is based on international discussions with professionals and artists recorded as part of the "Green Thursdays" project and addresses changes in the performing arts in light of recent and ongoing events.
ATI's SHOW OFF podcast considers the response of the performing arts field to current professional and social issues. Released in both Czech and English versions, the podcast aims to "show off" the field's major topics of discussion and highlight emerging trends. The individual audio-essays on the performing arts in the (post)covid era are inspired by "Green Thursdays", a series of international discussions featuring guests and moderators including theatre and dance artists, curators, cultural managers and researchers from the Czech Republic and abroad that was launched by ATI's Department of International Cooperation in autumn 2020. English-language webinars are held on the Zoom platform on the fourth Thursday of each month and recordings are subsequently made available on ATI's Youtube channel jsmeIDU. In the "Green Thursdays" international discussion series and now also in the SHOW OFF podcast, we are trying to reflect, together with international experts, on the continuing situation and to think collectively about what will happen in the near future.
The main topic of the individual episodes is the adaptation of theatre, dance and contemporary circus to the (post)covid era, an issue that is also closely related to questions about the sustainability of the performing arts and the quality of life in today's civilisation. The introductory episode, titled "A Third Theatrical Reform?" addresses the integration of theatre and digitality, particularly in relation to the concept of presence. The discussion begins with the fact that digital tools are gradually becoming a part of theatrical language. This reality has been accelerated by the ongoing pandemic and the related government restrictions. What positive role can technology play in the development of theatre? How to blur the boundary between the virtual world and reality? The philosopher, writer and journalist Anna Luňáková  reflects on the emerging future of theatre in relation to a changing society.
The SHOW OFF podcast is produced by ATI's Department of International Cooperation and directed by Jiří Šimek with dramaturgy by Martina Pecková Černá. The first episode of SHOW OFF will be released on Thursday, 11 February 2021, in both the Czech and English languages. The podcast is part of the Promotion of Czech Performing Arts Abroad programme and produced in collaboration with partners from the European project Create to Connect -> Create to Impact and the PACE.V4 – Performing Arts Central Europe network. Further information is available at https://www.showoff.cz/. The podcast can be found  on simplecast.com, spotify.com and Apple podcasts.