Cultural workers in North Macedonia support Ukrainian refugees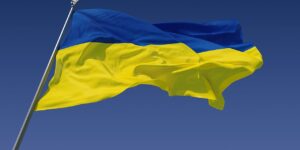 Art historian Ivanka Apostolova Baskar from Skopje shares information about North Macedonian cultural workers supporting their colleagues from Ukraine:
"In Macedonia, we have created an effective corridor that successfully accommodates and assists refugees from Ukraine – the members of the Association of Ukrainians in R.N. Macedonia – 'Ukrainian Lesja'. The Government of R.N Macedonia has allocated MKD 1 200 000 (apx 19 400 EUR) for the assistance of the Ukrainian refugees, intended for their temporary hotel accommodation and additional services. Ballet dancer E.M Stebljak from Kyiv, together with the ballet ensemble of the Macedonian Opera and Ballet are preparing Giselle for the 2021/2022 season in MOB Skopje. Individual Macedonian artists from all areas of culture and art are supporting their fellow artists and friends from Ukraine, with whom they studied and/or performed together (public support via social media and in collaboration with 'Ukrainian Lesja' for specific help).
In our country, politics is more important than art – politicians have further reduced the processes and costs of national cultural institutions in order that part of the funds to be used to help refugees from Ukraine, but also as vague measures to economize in the actual post-pandemic, energy and war crises, in which the current government has condemned the Russian attacks and sided with Ukraine.
While artists in Macedonia condemn every war, they do not share condemnation and punishment of Russian artists and cultural workers – because global politics will drive out all its interests at any cost, unjustly involving cultural workers and artists in their dirty games, subversively forcing them to choose a side like we are small children playing cowboys and Indians."
Original source: seestage.org